A MUSICAL
Book and Lyrics by Tanya Shaffer
Music and Additional Lyrics by Vienna Teng
What if the Buddha were a woman, living in our times? In this captivating new musical, Mama Sid is a modern-day "awakened one" with a worldwide following. But a determined young woman seeks to unearth Mama Sid's mysterious past, exposing long-held secrets that could change everything. Epic and intimate, comic and profound, The Fourth Messenger investigates what it means to be both enlightened and human. Addictive melodies and subtle, intricate harmonies bring the story vividly to life, adding depth and resonance that linger long after the lights come up.
In 2015 we released an album of songs from The Fourth Messenger, featuring Vienna Teng as Mama Sid.
"Exciting and ambitious...An absolute delight!"
- San Francisco Chronicle
"A work of wit, grace and...enlightenment."
- Theatremania
"We need more shows like this to heal our world."
- Times Square Chronicle
"Masterful and compelling...both timeless and contemporary."
- Stage and Cinema
"Hugely ambitious and refreshingly original."
- Huffington Post
"Beautiful...A triumph."
- Chad Jones' Theatre Dogs
MORE PRESS FOR "THE FOURTH MESSENGER"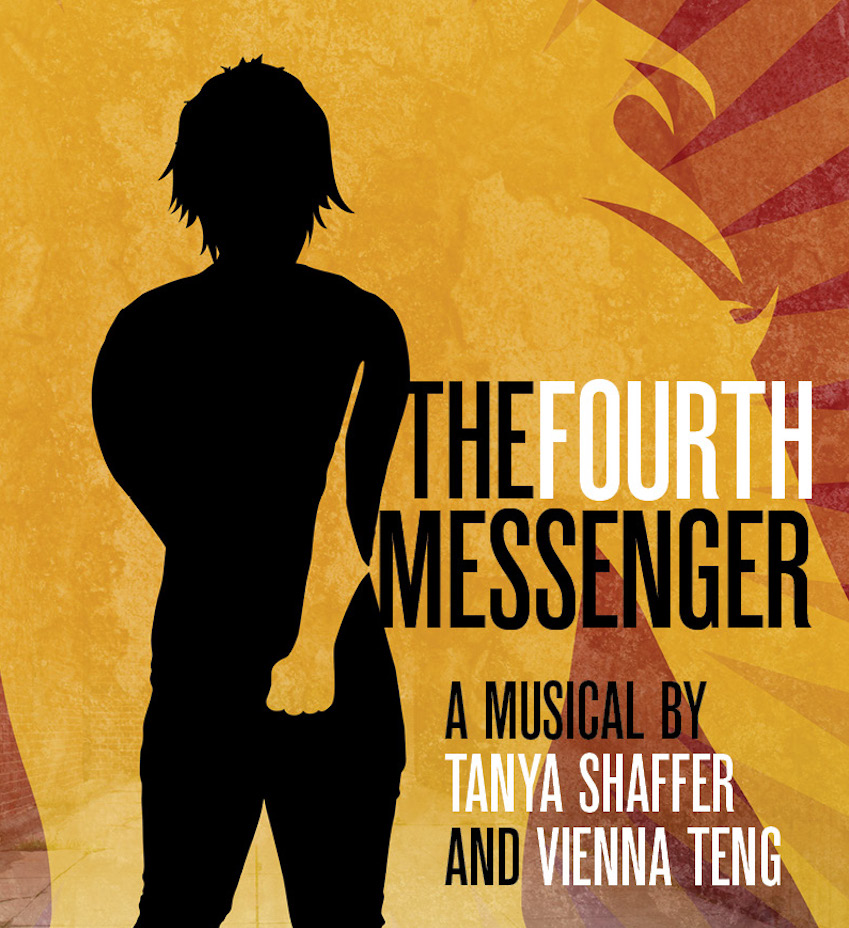 New York Musical Festival production directed by Matt August. Set and Costume Design: Elizabeth Caitlin Ward. Lighting Design: Nick Solyom. Ashby Stage production directed by Matt August. Set Design: Joe Ragey. Lighting Design: Steve Mannshardt. Costume Design: Fumiko Bielefeldt.
The romantic Taj Mahal is the next assignment for Rachel, an American travel writer whose failed romances have led her to ask: Why not have the baby she craves - on her own? She finds unexpected answers amidst the glittering legacies of India's past and the noisy complexity of its present, discovering new truths about love, family, and commitment. Alive with the vivid sounds and vibrant colors of a remarkable country, this comic tale of mischievous matchmaking raises provocative questions about love, friendship, family, and what makes a person ready to be a parent.
**One of the Top Ten Shows of the Year!**
• San Francisco Chronicle • Oakland Tribune • San Jose Mercury News •
"A captivating inquiry into love and freedom."
- San Francisco Chronicle
"A bundle of cross-cultural joy!"
- Karen D'Souza, San Jose Mercury News
"Filled with a savvy traveler's enthusiasm for the cultural and historical rewards of her journey."
- Chad Jones, Oakland Tribune
"Full of delicate reflections on caring and family."
- Marianne Messina, Silicon Valley Metro
"Provocative and true, laced with snappy dialogue."
- Jeanie Forte, Palo Alto Weekly
"A beautiful play… brilliantly integrated theatricality..."
- Talkin Broadway
TheatreWorks production of Baby Taj directed by Matt August. Set Design: Joe Ragey. Lighting Design: Steve Mannshardt. Costume Design: Fumiko Bielefeldt.
LET MY ENEMY LIVE LONG!
Let My Enemy Live Long! tells the true story of Tanya's journey up West Africa's Niger River to the legendary city of Timbuktu. When a tragic boat accident leaves passengers stranded in a marshy, mosquito-ridden no-man's-land, they travel by canoe, relying on the generosity of nomadic fisher tribes for food and shelter. An unlikely friendship triangle springs up between Tanya (the lone foreigner on the boat), an aspiring minister named Yaya, and a recent ex-convict named Touré. Let My Enemy Live Long! is a complex, moving, often funny exploration of friendship across race, class, and cultural lines. Initially a solo performance accompanied by a soundscape of African instruments, this piece can easily be adapted into a multi-actor play.
**Winner! Bay Area Theatre Critics' Circle Award for Solo Performance"**
"Riveting, funny, and life-affirming."
- American Theatre Magazine
"A tour-de-force of observation and evocation."
- San Francisco Chronicle
"A delight from beginning to end."
- Oakland Tribune
"Smooth, seductive, and thoroughly entertaining ."
- San Diego Union- Tribune
"Storytelling at its best!"
- Seattle Post-Intelligencer
"...Bright, lively, moving...as captivating as it is gently but insistently thought-provoking."
- San Francisco Examiner
MORE PRESS FOR LET MY ENEMY LIVE LONG!
Berkeley Repertory Theatre Production of Let My Enemy Live Long! directed by Amy Mueller. Set Design: Mikiko Uesugi. Lighting Design: Richard Olmsted. Musician: Baba Duru Demetrius.
BRIGADISTA
In this satirical coming-of-age tale, Debbie Sanders, an enthusiastic young North American activist, on a darkly comic journey to Nicaragua in 1990 to pick coffee, observe the elections, and "give something back." Dreams and reality intertwine as Debbie is repeatedly forced to confront the sharp contradictions inherent in her role as a political tourist in war-weary Nicaragua. Coming face to face with her limits and preconceptions, Debbie wrestles cynicism and disillusionment, finally learning, as a phantom Sandino advises her, to "fill yourself from your own well."
"Refreshing, comic, and a commendably self-critical look at the attitudes and postures American leftists strike as they struggle to help."
- Dan Chumley, San Francisco Mime Troupe
"Exceptionally fine. A poignant mixture of humor and profound truth."
- T. Hannah-Davies, Interfaith Council for Peace & Justice
"Instigates laughter and a shiver of embarrassment."
- Michigan Daily
"As Debbie's assumptions about life in Nicaragua disappear, ours do as well."
- Williams Record
"Exemplifies the dictum that the personal is always political. Its lessons have stayed with me."
- James Hart, Detroit Council for the Arts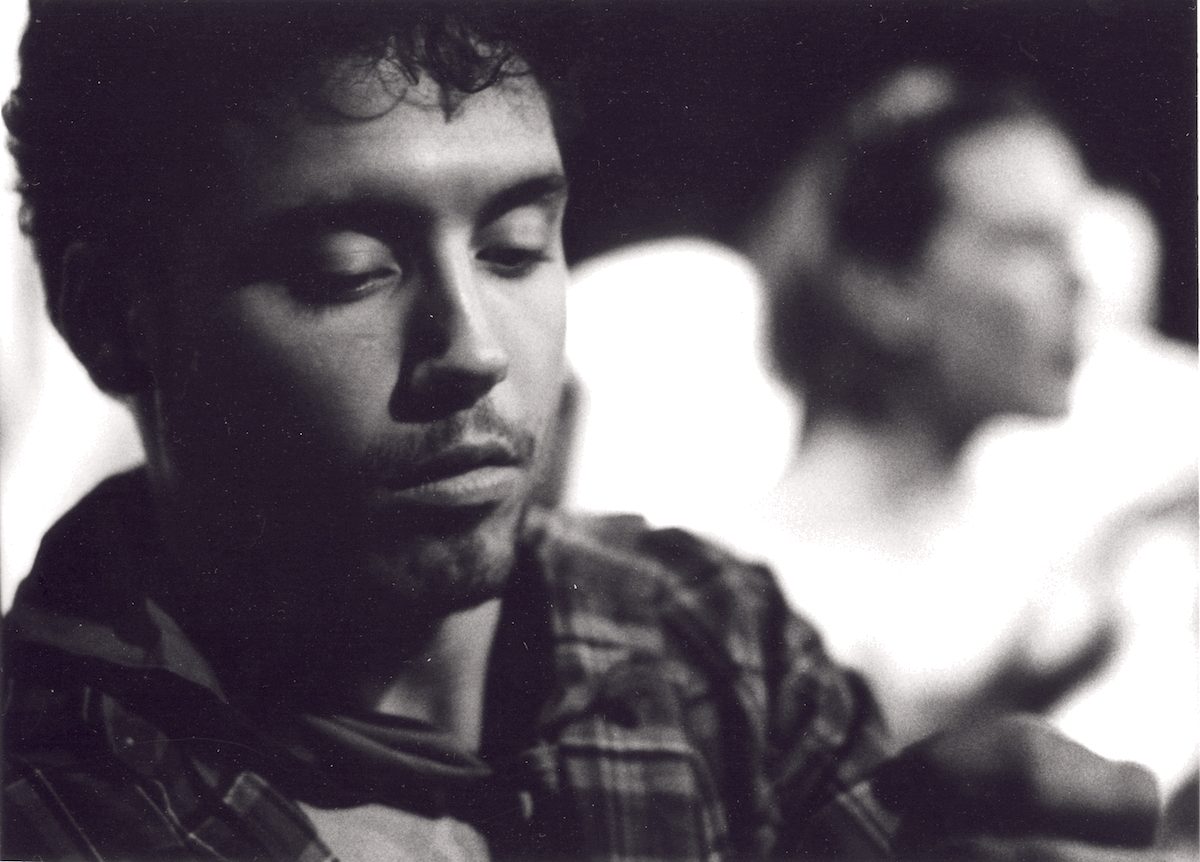 MISS AMERICA'S DAUGHTERS
How would Miss America handle motherhood? As she began to age, how would she feel about a youthful doppelgänger walking around, reminding her of who she'd once been? And what would it feel like to be Miss America's daughter? Would she admire her mother? Envy her? Rebel? Miss America's Daughers is a cabaret-style pastiche of music and monologue which tells the story of an aging Miss America coaching her recalcitrant daughter on how to follow in her footsteps. Inspired by the poem "Miss America Comes Across her Daughter," by Pamela White Hadas, Miss America's Daughters switches perspectives from mother to daughter and back again, showing the daughter at various stages of life, from infancy to old age.
"Explosive…both hilarious and disturbing."
- SF Weekly (Critic's Choice)
"Provocative, humorous, and thoroughly entertaining."
- The Daily Californian
"Conceptually ambitious...A kind of parable of a feminist awakening in the womb of sexism…"
- The San Francisco Examiner
"Touching and hilarious."
- Feminist Voices
"Exposes the flaws and hypocrisy in the sweet little girl phenomenon."
- Berkeley Voice
Banner photo of Baby Taj at TheatreWorks, by David Allen. L to R: Sunita Param, Samir Younis, Anil Margsahayam.